As 2023 marks the entry into what appears to be the fourth year of the Covid pandemic, the big question remains – has the world of work changed due to Covid forever? Or are we just in the messy middle with an eventual return to office building based situation for most people, most of the time?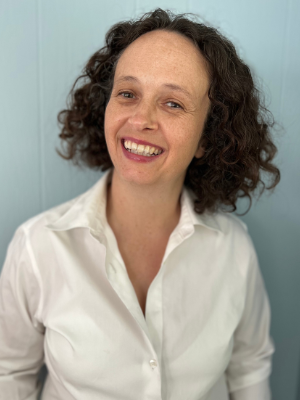 Many CEO's and leaders want employees back in the office building full-time and many are going into their buildings a few times per week or even close to five days per week. Other professionals never want to enter the building again and seemingly don't have to, since 25% of Fortune 500 companies have settled on remote and hybrid work as a major way to attract talent and fuel top talent retention. Last year, PWC recognized that the office is here to stay but its role has changed.
Statistics sit at around 75% of workers, both nationally and internationally, not wanting to return to the office full-time. Adding fuel to the fire this week, there are studies that show productivity, after a counterintuitive spike in the pandemic, is now trending downwards. Economists and psychologists agree that high burnout rates, noted by social listening on sites like Glassdoor as well as traditional employees surveys, tell the story that the unsustainable pandemic period of overwork is behind it. The term "Quiet Quitting" has surfaced with a range of interpretation around what that is, exactly, from healthy boundary setting in order to hold lines between work and home in a remote world where it all blurred and work became an endless flow to doing the bare minimum as the 'social contract' has loosened for employees over the past three years.
Adding the fact that Generation Z have decided that airless cubicle dwelling is not for them, the future of work, or rather where work gets done, remains an exciting consideration for our times.
Is Hybrid a Blessing or a Curse?
Hybrid is only as good as its implementation. If done right, it offers great flexibility features so that people can do their best at work and even increase productivity while maintaining their mental health and running the aspects of their lives outside work successfully.
The challenge is that if a hybrid strategy is just jammed in, as if it was a complete return to work strategy without an evaluation of needs operationally and technically, and creation of a plan, then it offers the worst of flexible working. It really is all about the user experience. For example, commuting to a place to sit on a video conference inside your cubicle and see no one will negate one of the top reasons for going in- which is connection and social capital. This along with a lack of trust will seal the fate of a bad hybrid strategy outcome.
Equally, if companies do not create conditions purposefully for equitable merit rewards, regardless of where work is done, and instead fall into a schema of explicit or implicit proximity bias where you have to sit outside the boss's door to get promoted, then hybrid will be an epic fail for productivity and engagement. Yet remote work will probably get the blame, not the lack of leadership and planning for this third way.
Leadership in a Time of Need
Many CEO's have gotten over what Satya Nadella, CEO of Microsoft, coins as "productivity paranoia" in their well-documented study on workplace of the future. The Microsoft CEO and Chairman goes on to state that companies must trust and empower their staff and understand more elements to make Hybrid work as a strategy. These organizational actions include re-recruiting your employees by surfacing the benefits of working there, such as internal job mobility over changing firms. 2 out of 3 employees surveyed in their 20,000 employee strong study say they would stay longer at their company if it were easier to change jobs internally and have career discussions.
Another aspect is learning and development – if employees feel that they aren't learning, they are more likely to leave. This study points out that social capital and connection is something that people want to increase – with results pointing to desiring a flexible attitude from their managers about how and when they come in, so that they can have meaningful connections with "work friends" and hold important meetings, as opposed to having to see their boss in person or the senior leadership. Modeling is not a strong factor it seems.
Like any change initiative, there are a range of opinions that fall on a spectrum – addressing the "why" for both returning, hybrid and staying remote.
However, 73% of respondents in the Microsoft survey stated that the company's "why" regarding return reasons didn't resonate. Ultimately, there is legitimacy in all opinions as they are based on belief sets that are formed from starting constructs on the way it is and how we process experiences – even to the wide gamut of pandemics. No human mind is exactly alike when it comes to processing information and experiences that can feel very personal and universal at the same time.
That is where empathetic leadership comes into play as getting outside one's own experiences and paradigms as a leader or a manager will be crucial to rise to the occasion of validating each employee's own pandemic experience and circumstances. Recognizing that safety is still a concern and that people have trauma is key, as Poonam Sharma PhD writes in Fast Company, "Removing the real risks posed by COVID-19 has been the first step. You must then actively show people it is safe."
Leadership is needed to navigate hybrid – with Great Place To Work stating the five prerequisite behaviors of trusting and listening to employees, as well as setting out clear structures and rules of the road for people to follow – and then empowering them while co-creating the future by design.
By Nicki Gilmour, Founder and CEO of theglasshammer.com